Let's cut to the chase: this weekend might be the worst in history for new things to watch on streaming services. Despite last week's crop of headline-grabbing arrivals – which included new Netflix series Lockwood & Co. and another Harrison Ford-starring drama – the next few days are drier than the Sahara on almost every major platform. 
That's not to say there's nothing at all to watch this weekend – Netflix, in particular, has a couple of interesting projects up its sleeve – but the distinct lack of franchise and sequel content is sure to provide a much-needed boost to movie theater attendance the world over. 
Below, we've rounded up seven of the biggest new movies and TV shows to stream on Netflix, Prime Video, HBO Max and more. We apologize in advance. 
Dear Edward (Apple TV Plus)
Apple will be hoping to continue its good run of form with new family drama series Dear Edward, which begins streaming on Apple TV Plus this weekend. 
An adaptation of Ann Napolitano's novel of the same name, this 10-part story centers on 12-year-old boy (Colin O'Brien) whose life is upended when he becomes the sole survivor of a commercial plane crash that kills everyone on board, including the rest of his family. 
Granted, that synopsis doesn't exactly make Dear Edward sound like a barrel of laughs, but the success of (and critical praise for) its source material could potentially land the series a spot on our list of the best Apple TV Plus shows. Its first three episodes are available to stream now. 
Now available to stream on Apple TV Plus.
Cunk on Earth (Netflix) 
Having debuted on BBC in the UK back in September 2022, acclaimed mockumentary series Cunk on Earth now finds its way onto Netflix internationally. 
Created by Black Mirror's Charlie Brooker, the show follows fictional investigative journalist Philomena Cunk (Diane Morgan) –  a character who has appeared in several Brooker projects throughout the last decade – as she interviews unsuspecting academics about the greatest inventions in human history, Borat-style. 
Guest stars throughout the series' five episodes include Lisa Kudrow, Kumail Nanjiani, Hugh Grant and Tracey Ullman, so you're guaranteed at least one laugh from Cunk on Earth.
Now available to stream on Netflix.
Harlem season 2 (Prime Video) 
Girls Trip creator Tracy Oliver's acclaimed comedy series, Harlem, returns for its highly anticipated second season on Prime Video this weekend. 
Once again following misadventures of a group of stylish and ambitious girlfriends (played by Megan Good, Grace Byers, Shoniqua Shandai and Jerrie Johnsonin) in the eponymous New York City neighborhood, Harlem season 2 finds the gang reckoning with complicated questions of fertility and parenthood. 
Episodes 1 and 2 are available to stream on Prime Video now, with the remaining six installments set to arrive in pairs on a weekly basis every Friday. 
Now available to stream on Prime Video.
True Spirit (Netflix) 
If you're in the mood for an uplifting and excessively saccharine family adventure this weekend, look no further than True Spirit on Netflix. 
This true story-inspired new Netflix movie dramatizes 16-year-old Jessica Watson's quest to become the youngest person to complete a non-stop solo sail around the globe. Teagan Croft, Anna Paquin and Cliff Curtis all star.
Judging by the film's trailer, we're not expecting True Spirit to break onto our list of the best Netflix movies any time soon – but critics have nonetheless called this one "an empowering tribute to a magnificent achievement."
Now available to stream on Netflix.
The Great British Baking Show: The Professionals (Netflix)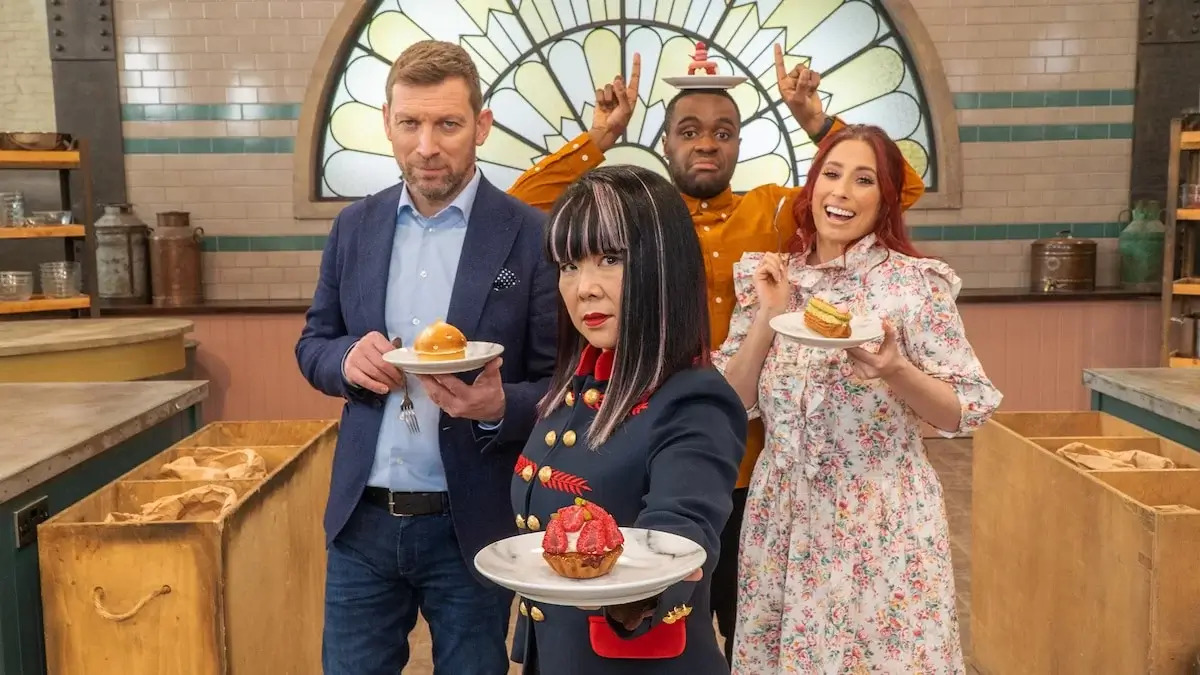 The pro-grade spin-off to beloved UK import The Great British Bake Off returns for its sixth season on Netflix this weekend. 
For those not in-the-know, The Great British Baking Show: The Professionals swaps out its parent show's tent, Paul Hollywood and Prue Leith in favor of a luxurious catering kitchen, intentionally haughty judges and – you guessed it! – professional patisserie chefs as its embattled contestants. 
The bread-and-butter format of The Professionals, though, is identical to that of The Great British Baking Show, so existing fans will likely find plenty of culinary carnage to enjoy here. 
Now available to stream on Netflix.
Dionne Warwick: Don't Make Me Over (HBO Max) 
This week's documentary pick is Dionne Warwick: Don't Make Me Over on HBO Max. 
Chronicling the titular singer's iconic six-decade career in both music and activism, this feature-length production combines archive footage with commentary from Warwick herself, alongside revealing insights from the likes of Quincy Jones, Bill Clinton, Gladys Knight, Elton John and Snoop Dogg. 
This one is only available to stream on HBO Max in the US for now, but we expect UK viewers will be able to find it on Sky's documentary channel in the coming months. 
Now available to stream on HBO Max. 
65th Grammy Awards (Paramount Plus)
The 65th annual Grammy Awards will be available to stream on Paramount Plus this Sunday. 
Kicking off at 5pm PT / 8pm ET / 1am GMT in Los Angeles, the star-studded ceremony will honor the best recordings, compositions and artists of last year in music. Comedian Trevor Noah, who hosted the 63rd and 64th Grammy Awards, is returning to the stage for a third time. 
We've attached the official nominations announcement above. 
Available to stream on Paramount Plus from Sunday.