Jeffrey Dean Morgan has joined the cast of Invincible – and fans already think they know who he'll play in the hit Prime Video series.
Taking to Instagram yesterday (January 29), Morgan uploaded an image of himself leaning on Invincible volumes 2 and 3. Coupled with the photograph's caption, Morgan revealed he'll be part of Invincible season 2. Or, at the very least, he'll be voicing a character in season 3, which is being developed alongside the Prime Video show's next entry.
Invincible's official Twitter account also uploaded a screenshot of Morgan's Instagram image, before drolly suggesting there was "nothing else to see here". If Morgan's own social media post wasn't enough to confirm his involvement, the subsequent Twitter post was.
Morgan's hiring comes less than two weeks after Invincible season 2's first teaser and launch window were released. The self-aware trailer, which made fun of how long it was taking to complete work on the series' next instalment, revealed season 2 would arrive in late 2023. Those announcements came two days shy of Invincible's 20th anniversary, with the first comic issue having been released on January 22, 2003. As of right now – publicly, anyway – Amazon Studios hasn't secretly renewed Invincible for a fourth season, either.
Interestingly, Morgan's addition to Invincible's cast takes the show's roster of Walking Dead alumni to nine. Most of those actors, including Lauren Cohan and Lennie James have only appeared in cameo roles. However, Steven Yeun (Mark Grayson/Invincible), Ross Marquand (Rudy Connors and The Immortal), and Khary Payton (Black Sansom) portray main and supporting cast members in the series.
Command and conquer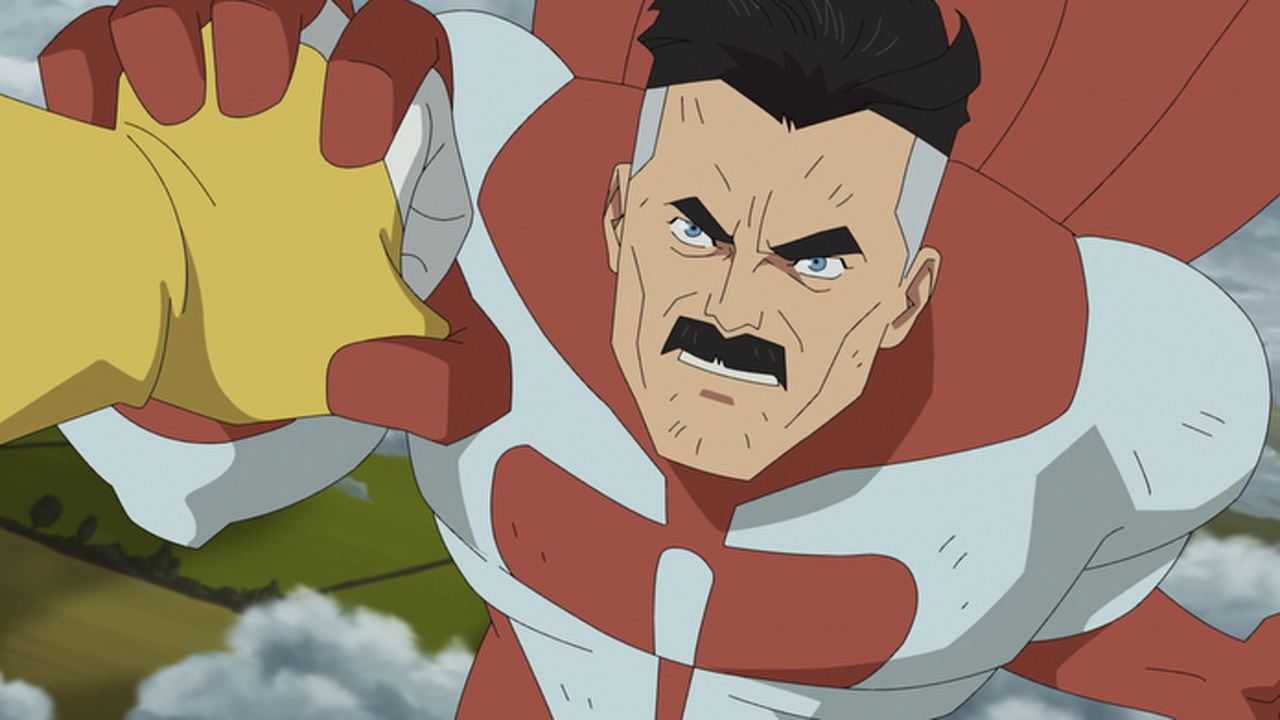 Morgan's role hasn't been disclosed, but Invincible fans already have a great idea about which character he'll voice on the show: Conquest.
In the comics, Conquest is one of Mark Grayson's most formidable foes. Like Omni-Man and Mark, Conquest is a Viltrumite – and one who revels fighting and killing those who oppose the Viltrumite Empire. He's an elderly, battle-scarred warrior, but he's also one of the most powerful Viltrumites to ever live, so he's not something to trifle with.
Morgan would make a fantastic Conquest, in my view. The actor brought real menace and malice to Negan, The Walking Dead's most iconic antagonist, in the TV adaptation. Negan might be viewed as more of an anti-hero these days (in the TV series, anyway), but Morgan's swaggering, callous portrayal of Negan makes him a perfect fit to play someone as psychotic as Conquest.
It's unclear, though, if Conquest will be introduced as early as Invincible season 2. Conquest didn't make his comics debut until issue 61, which was released in April 2009. Invincible's first season only covered the first 13 issues of the graphic novels – if season 2 follows a similar trajectory, it'll only cover issues 14-26, meaning it'll be a long time before Conquest arrives on the small screen.
A more likely character for Morgan to voice would be Grand Regent Thragg, the comic series' primary villain and a recurring antagonist throughout. Thragg wasn't revealed in Invincible season 1, but he debuted in issue 11, which was released in April 2004. If Invincible's second season picks up some loose plot threads and character introductions from issues 1 through 13, Thragg could appear in the show's next outing and officially bring Morgan into the voice acting fold.
Please cast Jeffrey Dean Morgan to voice as Grand Regent Thragg! pic.twitter.com/Xji8lUYobIJanuary 29, 2023
Regardless of who Morgan will play, the countdown is one to the return of one of the best Prime Video shows of all-time. It's going to be a longer wait for Invincible season 2 than we hoped, but it'll be worth it. In the meantime, go and read our review of Invincible season 1 (if you're yet to watch the series) and read up on why Invincible season 1's finale shows how Amazon should handle seasons 2 and 3.
For other Prime Video coverage, check out the best Prime Video movies around and find out more about Morgan's casting in The Boys season 4.