You may or may not have heard of DeepTomCruise, but TikTok sure has. At the time of writing, the Metaphysic-owned parody account – which sees actor Miles Fisher digitally altered into none other than Tom Cruise himself – has attracted 5 million followers to rank among the social media platform's biggest viral hits.
DeepTomCruise uses controversial deepfake technology to capture a virtual likeness of the Top Gun: Maverick star doing decidedly un-Cruise like things, and the same visual sorcery was employed to bring Elvis back to life during last year's edition of America's Got Talent.
Now, Metaphysic, the leading AI software company behind the wizardry, has announced plans to move into the motion picture game – and its talent for trickery looks set to mean we'll see more and more actors digitally re-aged in movies and TV shows in the near future.
For starters, Metaphysic has been named the sole AI provider for Robert Zemeckis' upcoming graphic novel adaptation Here, starring Forrest Gump duo Tom Hanks and Robin Wright. The film will supposedly incorporate industry-first "hyperreal AI-generated face replacements and de-aging into the very fabric of its storytelling," with both Hanks and Wright "seamlessly transforming into younger versions of themselves" throughout. 
Sure, actors have been re-aged in motion pictures before – the faces of Will Smith, Robert De Niro, Chris Evans, Keanu Reeves, Mark Hamill and Ewan McGregor have all been subjected to various forms of digital manipulation in recent years – but Metaphysic's new proprietary technology, dubbed Metaphysic Live, uses innovative techniques to eliminate much of the workload that made those previous efforts so costly. 
The tool will allow filmmakers to create high-resolution, photorealistic faceswaps and de-aging effects on top of actors' performances live and in real-time, without the need for further compositing or VFX work. See Metaphysic Live in action via the video below:
Ridiculous, right? Metaphysic says that the technology – which maps photorealistic content onto real-world scenes at up to 30 frames per second – is a "dramatic advance […] that will be essential to creating immersive AR/VR, gaming and entertainment experiences" in the future. And by the looks of things, the company isn't wrong to think so. 
In addition to Zemeckis, Metaphysic has teamed up with one of Hollywood's leading talent agencies, Creative Artists Agency (CAA) – which counts Margot Robbie, Harry Styles, Chris Hemsworth and Madonna among its clients – to "unlock creative possibilities for artists using AI across film, television, and entertainment."
What that means, exactly, is still unclear – but we suspect that the AI-assisted VFX on show in Zemeckis' Here will be just the start for Hollywood's association with Metaphysic. Indeed, a representative for the company told TechRadar that the partnership "will allow for producers, screenwriters, directors and other creative artists to tap into Metaphysic's AI in the same way that Miramax [does] for Here. Outside of that, the possibilities are endless."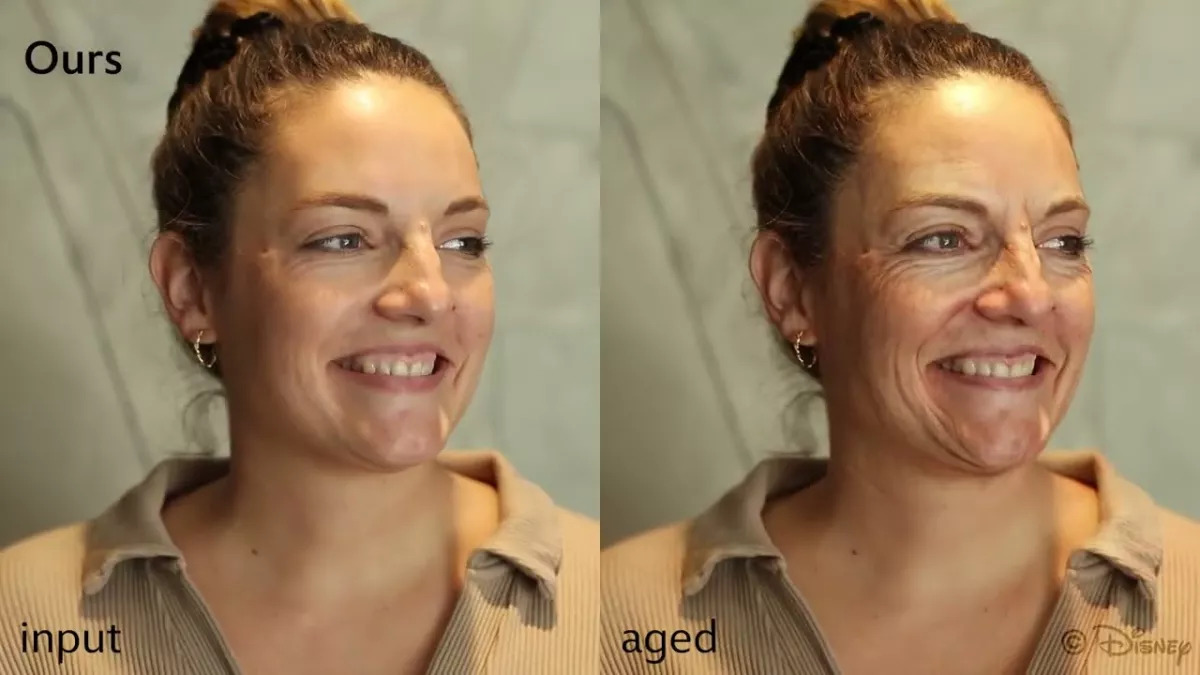 Metaphysic's move into filmmaking comes just months after Disney's in-house VFX division announced its own major breakthrough in digital re-aging technology. The entertainment giant heralds its Face Re-aging Network, or FRAN, as "the first practical, fully automatic and production-ready method for re-aging faces," and its blink-and-you'll-miss-it demonstration in the first Indiana Jones 5 trailer looks just as impressive as Metaphysic's real-time reconstruction of Elvis. It's clear, then, that re-aging (or downright deepfake) technology is gearing up for a fresh offensive on our eyeballs. 
Of course, several ethical questions remain unanswered. Is it right to reanimate long-dead icons? Will younger versions of older actors make it harder for actual younger actors to succeed in Hollywood? Nobody knows for sure just yet. But one thing is certain: there's never been a better time to see Tom Cruise dancing to Lady Gaga in his dressing gown.