Just when we thought we knew everything about Samsung's Galaxy S23 phones ahead of their official announcement on February 1, a last-minute processor revelation has got us even more excited about their arrival.
Previous rumors had hinted that the Samsung Galaxy S23, Galaxy S23 Plus and Galaxy S23 Ultra would launch with a standard Snapdragon 8 Gen 2 chipset. But the latest intelligence suggests that Qualcomm has overclocked this already impressive processor with even more power to provide a custom-made brain for Samsung's latest devices.
According to reliable leaker Roland Quandt, models in the Samsung Galaxy S23 range will arrive sporting a bespoke 'For Galaxy' Snapdragon 8 Gen 2 chipset, which seems set to edge Samsung's flagship handsets even closer to Apple's top-of-the-range iPhones when it comes to benchmark scores. 
If you're into your number-crunching, this specially-designed Snapdragon processor will allegedly be capable of reaching a maximum clock speed of 3.36GHz, where the standard chipset is limited to 3.2GHz (which is still impressively high).
This is big news for prospective Galaxy S23 customers and the Android mobile space at large. As TechRadar's US Mobile Editor, Philip Berne, explained recently, last year's Galaxy phones received "a mixed bag of Snapdragon and sub-par Samsung Exynos chips," which meant that "some owners felt like they got an inferior model." 
That looks set to change this year. If the rumors are true, Qualcomm has seemingly agreed to overclock the Gen 2 chips for Samsung's new flagship. In theory, this means that Samsung's Android rivals may not be able match the S23's benchmark performance. And as our US Mobile Editor argued previously, this "could also put Samsung within striking distance of Apple on benchmark scores for the first time."
---
Analysis: Getting ahead of the game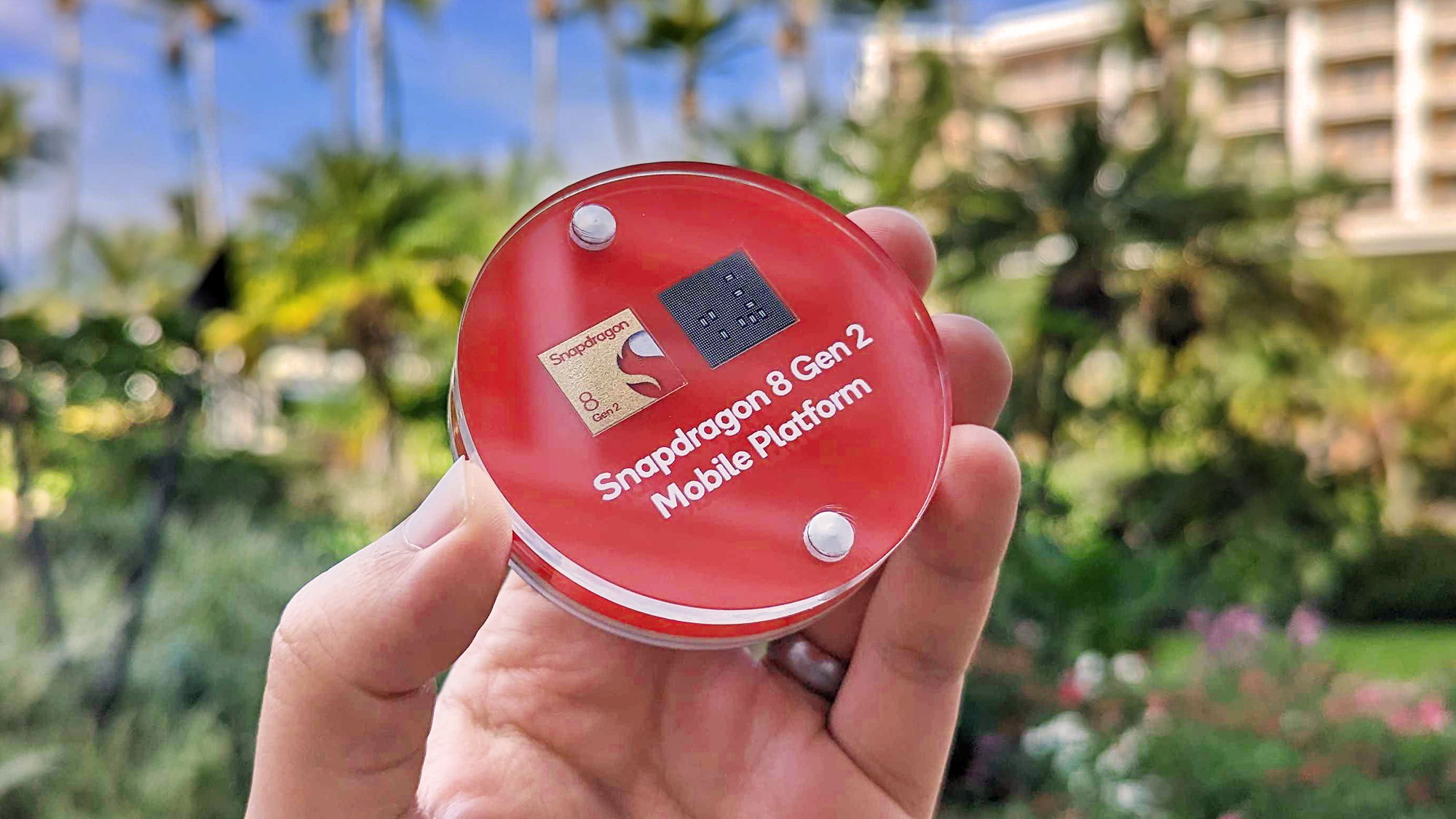 We've previously heard rumblings about the Galaxy S23's supposedly market-leading mobile gaming credentials, and Qualcomm itself has talked up the power of its standard Snapdragon 8 Gen 2 processor on several occasions. It figures, then, that a custom-made version of this chipset could be the key to making Samsung's latest handsets some of – if not the – best gaming phones money can buy.
Inevitably, that power will come at a cost, and the latest rumors suggest that Samsung Galaxy S23 prices will vary widely between countries. In the US, for instance, we expect the company's latest devices to cost the same as their Samsung Galaxy S22 counterparts (in other words, $799.99, $999.99 and $1,199.99). But customers in India, Turkey and most of Europe are looking at much higher prices, owing to the strength of the US dollar against more unstable international currencies. 
In any case, we'll learn more about the processors inside the Galaxy S23 range – and the prices they'll demand – when Samsung's new phones are officially unveiled during Samsung Unpacked 2023, which kicks off at 10am PT / 1pm ET / 6pm GMT on February 1, or 5am AEDT on February 2 in Australia.
TechRadar will be tuning in to bring you all the latest announcements as they happen, and we'll also be running comprehensive reviews and comparison pieces after the event to help you decide which Galaxy S23 model is best for you.